Immigrants, especially recent ones, straddle multiple realities and identities. This is the nature of immigration, whether forced or voluntary. In the world we live in today, this is amplified for immigrants of colour in Western, traditionally White dominated, nations. Being accepted and embraced by the host nation is often contingent on what one brings to it, resulting in sometimes harsh treatment for small mistakes and wide open arms for successes.
At the last FIFA men's world cup, this was well illustrated in the case of two athletes:  German Mesut Özil and Swede Jimmy Durmaz. The latter case of Durmaz played out in full swing during the tournament, when the player spoke in front of cameras about the hate his family received for his play on the field. After a particularly difficult loss against England, Durmaz said, fans lashed out at him and, more concerning, at his family, with the majority of the vitriol addressing his immigrant status. His full statement read as follows:
"I am a footballer at the highest level. Being criticized is something we live with. But when you threaten me and call me 'Arab devil,' 'terrorist', 'Taliban,' then you have gone beyond the limit. Even worse, when you go after my family, my children, threaten them. Who does such a thing? It is completely unacceptable. I am Swedish, and I wear our shirt and our flag with pride. I want to thank the fine, wonderful people who spread joy. It warms us all. We stand united, we are Sweden."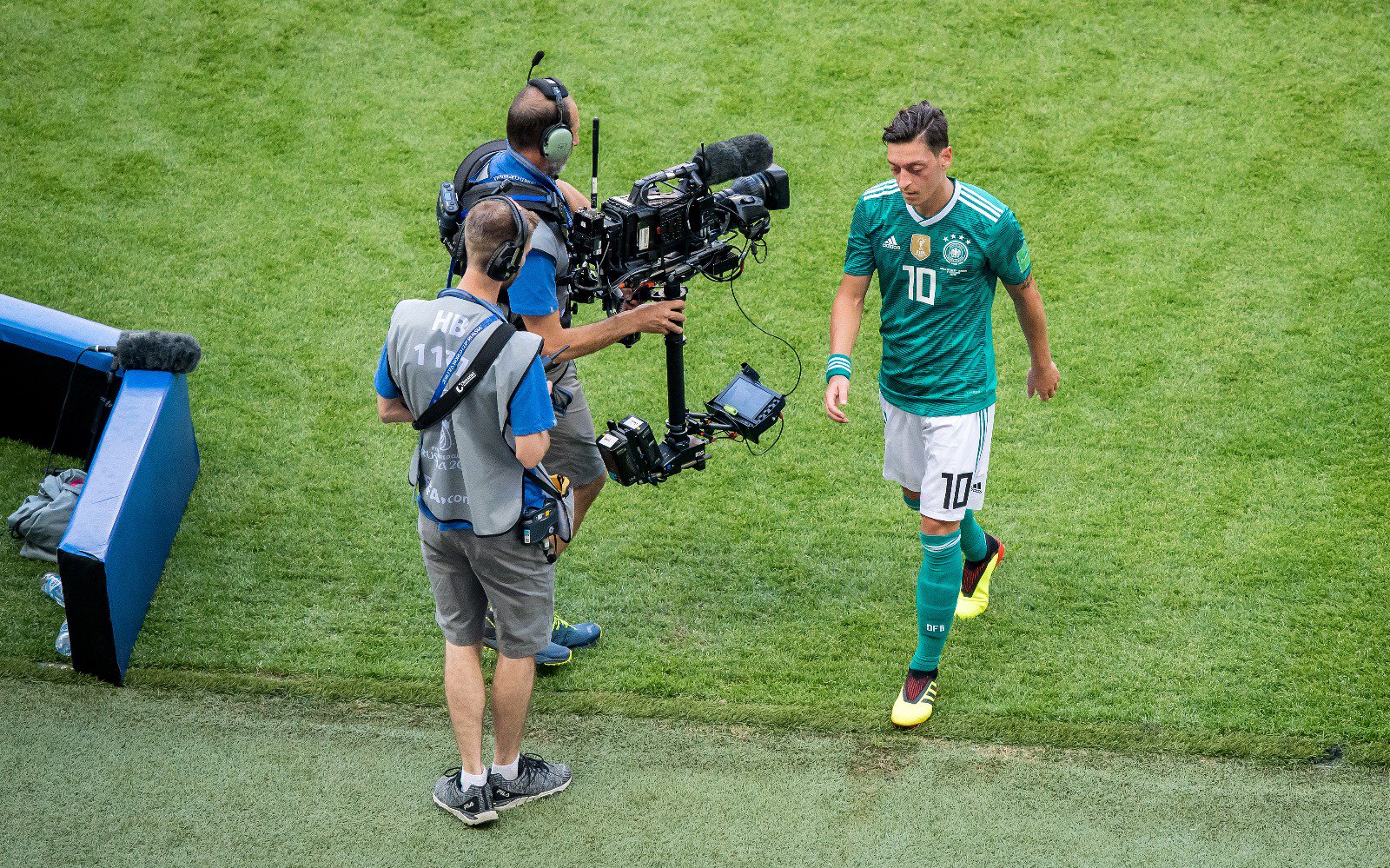 Özil, who shares a Turkish heritage with Durmaz, also came under scrutiny which led him to resign from the German national team after his team's dismal showing at the tournament. A combination of bad media representation choices, growing overt anti-immigrant sentiments in Germany, and a poor performance by the defending champion squad provided the context in which Özil saw himself ostratized, not just by nameless and faceless fans, but by his own team and the national team's administration. His three part statement did not mince words.
Most striking is his comments was the assertion that when he wins he is German, but when he loses, he is Turkish. This is not a new phenomenon. And, unlike in Durmaz's case, Özil was seemingly left to make his statement alone, with little to no support from teammates. The German's case is much more complicated than his Swedish counterparts, making it difficult for some teammates to fully back him up. Some, like Toni Kroos, called Özil's statement "nonsense."
What these two athletes have in common is coming to the conclusion that enough people in their country see them as outsiders even when they happily represent them in front of the world. Here, sport is highlighting a phenomenon that is not so new to countless immigrants, especially immigrants of colour in White countries. There is an underlying current of racial intolerance underneath the sort of backlash that athletes that fit that profile face. The failure of a whole team (code word: team) is not incumbent on a single member, yet the reactions and backlash that these individuals receive would have you think otherwise. It is way past time to clearly and distinctly shout in one voice "Fuck racism!" as Durmaz and his teammates did in unison after his public statement.