This year twelve women were inducted into Germany's Hall of Fame for their contribution to women's football in Germany. This recognition comes nearly fifty years after the ban was lifted on women's football. The group includes former players Inka Grings and Steffi Jones, who also coached the women's national football team.
German women have struggled to be allowed to compete in football in the past. In 1955, the Deutscher Fußballbund (German Football Federation) prevented the formation of a national women's football team with arguments that women's participation in sport is unfeminine and immoral. The restriction was not lifted until 1970. Since the formation of a national women's football league in 1982, Germany has seized the world championship twice as well as numerous European titles.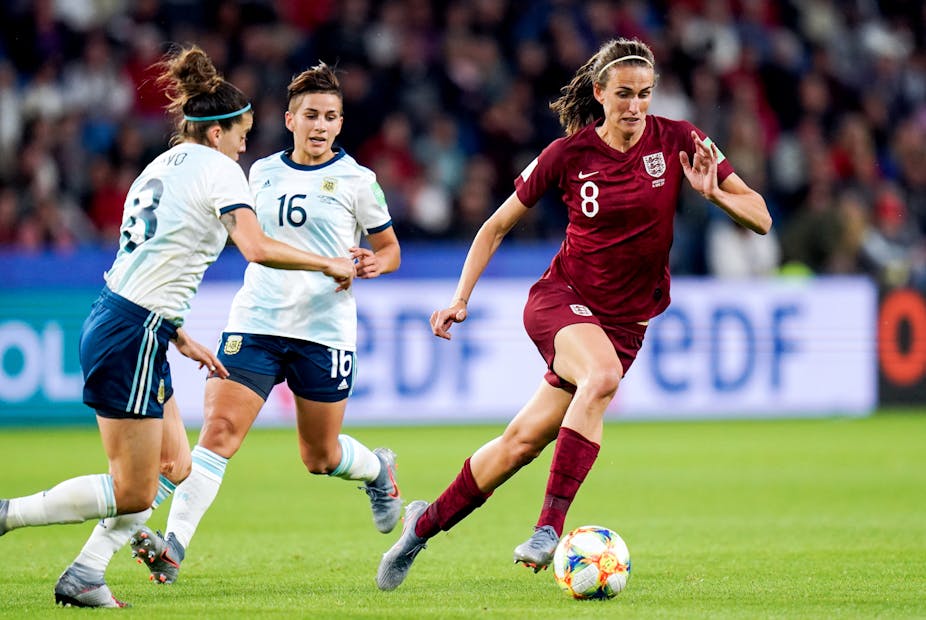 While women's participation in professional sport has increased, there is still a long way to go as there are still many women in all parts of the world who face various barriers to their participation. In 2015, Time published an article where journalists Xanthe Ackermann and Christina Asquith reported on the situation of female football around the world, saying that
Across the Middle East, Africa, Latin America and Asia, millions of women face legal, cultural, and religious barriers that forbid them from entering the pitch. Even in countries where there are no formal restrictions, women often face death threats, accusations of unfeminine behavior, and heckling and catcalling from strangers on the sidelines. In some countries, women are even forbidden from entering soccer stadiums just to watch.

Time, Ackerman & Asquith
While it is important to celebrate the progress of women's sport, it is also important not to lose sight of the work still to be done towards the inclusion of all women in sport.
fe405
Featured image: Steffi Jones, former player and coach for the women's national football team (FIFA)