Over the past few years, there has been a large debate on whether athletes under the National Collegiate Athletic Association (NCAA) should be allowed to be paid. On September 9th, 2019 lawmakers in California passed a bill so student athletes could make endorsement deals. The bill 'Fair Pay To Play Act' states that student athletes cannot directly get paid from the school, rather schools in California are prohibited to revoke any scholarships or scholarship eligibility from athletes who make money off their own name. If approved by senate, the bill would go into effect on January 1, 2023.
An example of how life is without this bill comes from the experiences of Toronto Argonaut placekicker, Donald De La Haye. De La Haye is a former University of Central Florida student athlete who also goes under the alias of 'Deestroying' on his popular youtube channel. De La Haye's youtube channel is well known for his vlogs and sports related material, with over two million subscribers. The issue with this is that because De La Haye's successful videos, he was getting paid to do his channel. Due to the rules of the NCAA, De La Haye had a choice of either deleting or demonetizing his channel. De La Haye was also prohibited to use his name or likeness if he wished to continue his channel. De La Haye eventually decided to continue the channel and stop playing collegiate football which, in turn, cost De La Haye his scholarship.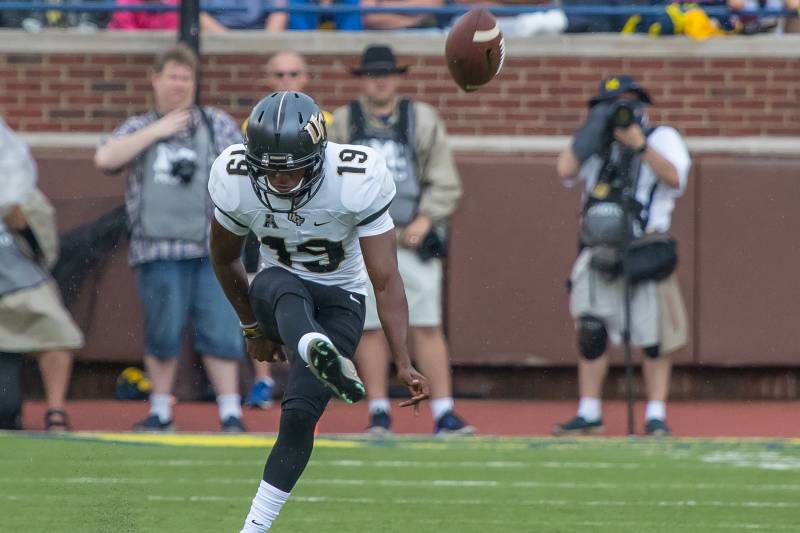 Because of experiences such as De La Haye, the bill has been met with praise from some of the general public who have wanted this for a while. Even professional athletes such as Lebron James seem to be completely for the idea of student athletes branding themselves outside of sport.
However, there has also been negativity around such as the president of the NCAA, Mark Emmert who states "giving student-athletes the right to capitalize on their name, image and likeness poses an "existential threat" to college athletics." There has also been criticism from former NFL Quarterback, Tim Tebow. He argues that if players are able to make profit on their own name then the authenticity of college sports, primarily football, would be diminished. The opinions that matter the most is athletes in the NCAA. We may perceived that all athletes want the bill to pass, however, a study has found that there were mixed reviews.
In my opinion, athletes need a life outside their sport or school ans should be allowed to do so.
travisgrace
Featured Image : National College Athletic Association logo (NCAA.org)