A page of history was written during the 100 m World Championships in Dubai on November 12, 2019. Yet, not much attention has been paid to this incredible moment at the para athletic event. Instead, most media attention involving sports excludes the accomplishments made at parasport events and focuses mainly on 'able-bodied' athletes.
Winning the gold medal was Petrucio Ferreiea, who set the two fastest times in a 100 m race at a major Para athletic championship. Finishing behind him, in second place, was Wastington Junior. And in third place, another fellow Brazilian, Yohansson Nasimento.
It was a surreal and exciting moment for Brazil to have the top three positions on the podium filled by members of their country, yet it garnered few news headlines on sport broadcasting channels around the world.
"It is a dream coming true for me, it was a hard race but I really wanted to give my best. Now, with all three getting medals, I can't be happier," said Ferreira when asked about the race. Their successful performance means that all three will qualify to compete in Tokyo 2020.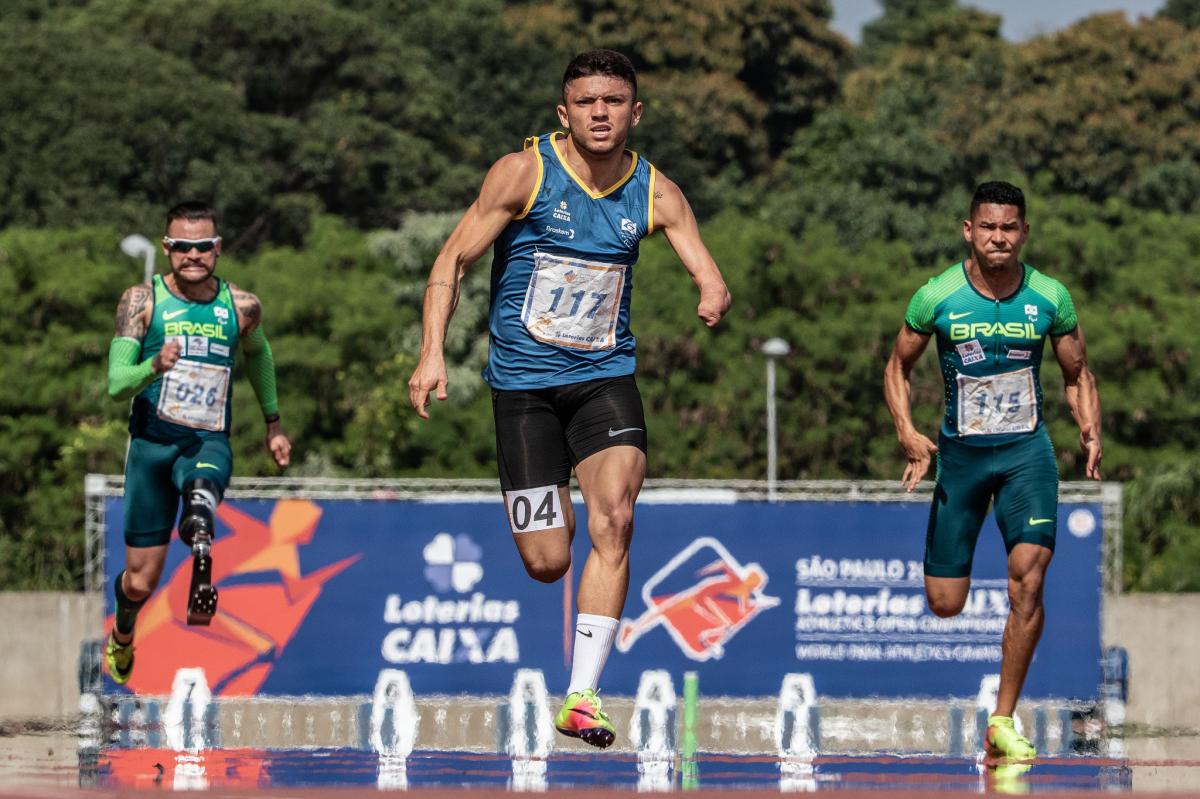 The lack of acknowledgment of such an unforgettable moment in para athletic competition raises the question of why media attention is rarely focused on achievements of athletes with a disability. Is it a problem with society as a whole or the sports culture that often repeats this excluding behavior?
Nonetheless, as a society and as a sports community, we should continue to make the changes to showcase athletes with disabilities in the media, thus emphasizing the inclusion of all people in sports.
leannconnolly
Featured image: Brazil's Petrucio Ferreiea striking a pose after winning gold in the 100m race. (Source: Daniel Zappe/EXEMPLUS/CPB)