It would be no surprise and you would be among the majority if you do not recognize the featured team picture. The Under-18 Canadian Women's Hockey Team recently competed and earned a silver medal at the International Ice Hockey Federation (IIHF) World Championships held in Bratislava, Slovakia. Though a success for the nation, the final game, in which Canada battled head to head with their long-standing US rivals, was not broadcast on television and was very difficult to stream online. 
Our nation's top U18 female hockey players took a back seat to a game played at the same time between Sweden and the Czech Republic at the men's Under 20 International Ice Hockey Federation World Championships. The most embarrassing part of this was that Canada wasn't even playing in this U20 men's game! A weak online stream of the women's game was available but few knew how to access it.
In a recent article published by the Chatam-Kent Sports Network, the writer addresses the issue of inequality between women's and men's sports coverage: "Our girls can't dream it if they can't see it". The writer recognizes that there is currently a larger monetary value associated with the men's IIHF tournament, however, this does not mean that there is not a market for women's hockey. The question is, how are women supposed to gain an audience when they aren't placed on stage in the first place?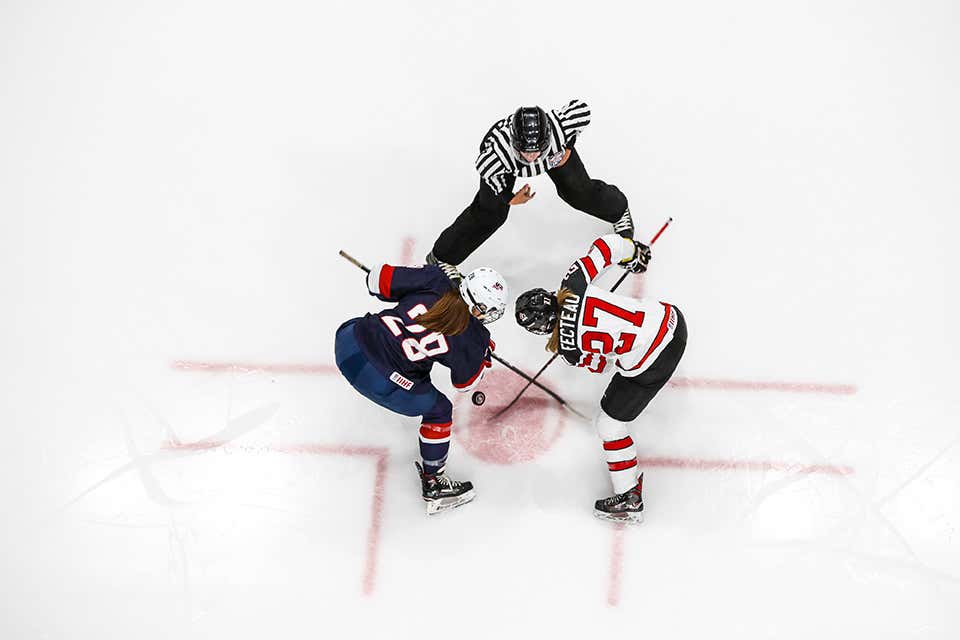 Gender inequality in women's hockey is nothing new and has been an ongoing battle for years. The US Women's Hockey Team made the boldest statement in women's hockey history when they threatened to boycott the 2017 World Hockey Championships which were being hosted in their own country. They believed that competing for equitable support was far more important than any success they could achieve on the ice. USA Hockey had no choice but to respond. The acts of these courageous women led to a contract which tripled the previous funding and provided a much larger public and broadcasting platform.
The fight for gender equality between men and women in sport continues. With a view to inspiring future women's hockey players and Olympians, the Team Canada Women's program may have to consider making the next bold statement to encourage this important change.
amygraham100
Featured image: U18 Team Canada roster for the International Ice Hockey Federation championship (Source: Nancie Battaglia/USA Hockey)