A former NFL player is speaking out about the use of painkillers in the NFL. Calvin Johnson played in the NFL for nine years as a wide receiver for the Detroit Lions. Johnson, along with other retired NFL players, are now starting to comment freely on the use of pain killers in the NFL as well as the culture of playing hurt in the NFL.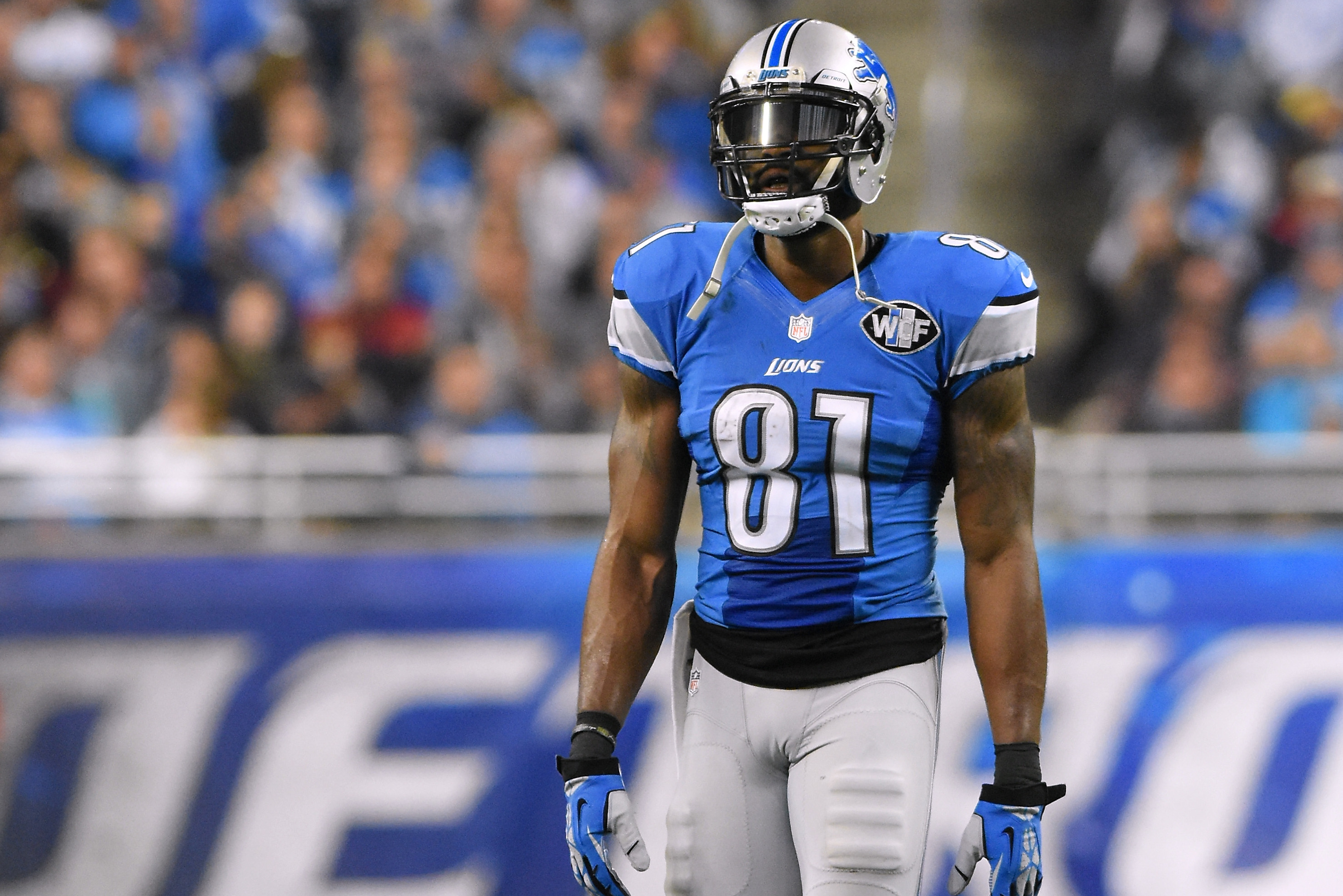 In Johnson's nine year career he caught 731 passes for 11,619 yards and 83 touchdowns, registering seven seasons with more than 1,000 receiving yards and four seasons with at least 12 touchdowns. He was also was voted to six Pro Bowls and was a three-time All-Pro. Johnson retired from his football career due to the amount of injuries he had at the time. Johnson stating that "I know where my body's at, know how it feels, you know," he said. "I know how it felt to one, get it to go every day. And to be out there actually doing it every day, you know — the pain to do it. So I'm just like — and you can't take Toradol and pain medicine every day, you know. You gotta give that stuff a rest, and that was one thing I wasn't willing to do."
During an interview for ESPN on E:60 Johnson stated that doctors would give out pain killers like candy, saying, "If you were hurting, then you could get 'em, you know. It was nothing. I mean, if you needed Vicodin, call out, 'My ankle hurt,' you know. 'I need, I need it. I can't, I can't play without it,' or something like that. It was simple. That's how easy it was to get 'em, you know. So if you were dependent on 'em, they were readily available."
In a study on Harm reduction and the NFL drug policy by Dylan Bennet, he stated that "the NFL drug policy functions as a kind of "three strikes you're out" law except that in the case of the NFL the strikes against a player for drug use are often misdemeanors, whereas in a criminal context a person needs to commit felonies to be denied fundamental liberties. The NFL's policy denies its employees highly paid work during unusually brief careers, on the basis of relatively benign drug use in their private lives. The high public profile of the NFL continuously constructs and reinforces the dominant, punitive drug policy model in an exceptionally strong way. Case studies of players suspended and banished from work demonstrate not only millions of dollars of lost earnings but also the harm caused by a punitive emphasis that makes drug use secret and pushes drug users away from the organizational structure of work that provides stability and better opportunities for treatment. The NFL's effort to protect its brand with a conventionally punitive drug policy contributes to the harm that workers endure. There is a deep contradiction in the NFL regarding drugs.
Johnson talked about how the culture of playing in the NFL almost demands that one should keep playing even when injured. In an interview on E:60 Johnson said "the team doctor, the team trainers, they work for the team. And I love 'em, you know. They're some good people, you know. They want to see you do good. But at the same time, they work for the team, you know. They're trying to do whatever they can to get you back on the field and make your team look good. So if it's not gonna make the team look good, or if you're not gonna be on the field, then they're tryin' to do whatever they can to make that happen."
Johnson retired from the NFL at the age of 30, stating his concern of his health as his main reason for leaving the NFL.
Zac_C
Featured image: Detroit Lions wide receiver Calvin Johnson waves to fans after defeating the Miami Dolphins 20-16 in a NFL football game in Detroit (Source: Paul Sancya, AP)