The San Jose Sharks will be without forward Evander Kane for their season opening set against the Las Vegas Golden Knights, as the NHL announced the wingers three game suspension for the abuse of an official.
Last Sunday, the pre-season game 7 finale did not go as planned with over one hundred combined penalty minutes cumulated from roughing and misconduct calls. The incident that resulted in the suspension occurred halfway through the last period of the game. Kane, who had already collected two penalties in the second period, got into an altercation with Vegas defensemen Deryk Engelland. After hitting Engelland into the boards, he grabbed Kane's stick in an attempt to draw a penalty. After being separated by linesmen Kiel Murchison, Engelland headed back toward Kane, cross-checking him in the side. Retaliating, Kane slashed back that caught Murchison's leg. When Kane turned to head up ice, Murchison pushed Kane down. Back on their skates, Kane attempted to pull free, then shoving the linesman.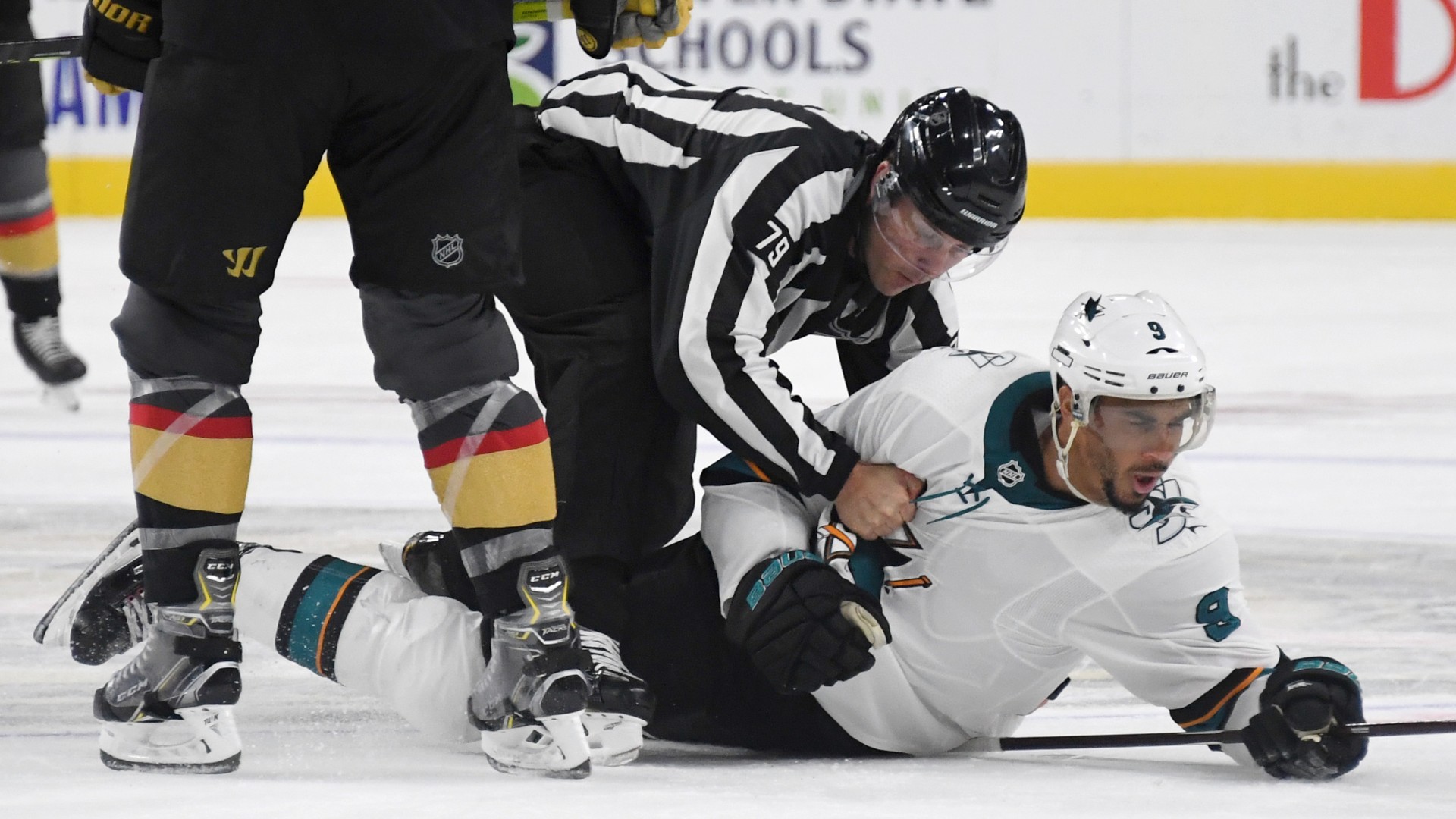 "Talk about abuse of an official? How about abuse of a player? It's an absolute joke."

– Evander Kane
Immediately getting kicked out of the game, Kane received a ten minute misconduct for abuse of officials. Asked about the incident following the game, Kane stated there is a difference in the way he is treated compared to other players on the ice.
"I was just skating up the ice, whistle went, minding my own business and next thing you know I get driven into the ice by one of the officials, for doing nothing," Kane said post-game, according to the Mercury News."I wasn't even engaged with one of their players. Explain that to me, how I get kicked out of the game for that? Baffling."
Ironic how there are no punishments for fighting or demonstrating aggression towards other players yet push an official and the tables completely turn. On top of that, being a figure of authority, the linesmen got away with charging and taking down Kane. Clearly what is considered "violent" depends on the context. Unfortunately for Kane, he will forfeit more than $112,000 based on his annual salary because of the suspension and miss his home opener.
laurenfitzsimmons
Featured image: Evander Kane pushing linesmen (Source: Ethan Miller/Getty Images)