Denver Nuggets Point Guard, Jamal Murray has made headlines this week after announcing his verbal commitment to represent Canadian basketball on the world stage. Just twenty-two-years-old, Murray is regarded as an elite player in the current NBA. Born in Kitchener, Ontario, he is a representative of Canada's ever expanding pool of basketball talent.
Jamal Murray's commitment to the Canadian Men's National Basketball team is important for a multitude of reasons. As he currently averages 18.9 points and 5.0 assists per game in the NBA, Murray will serve as a much needed scoring option and play maker for the Canadian National team. While he is posed to become the team's on-court leader, Murray's announcement is also expected to pave the way for commitment from other Canadian NBA players. Canada has maintained a 20 year absence from Olympic Basketball qualification. However, Murray's announcement may serve as a turning point for the program.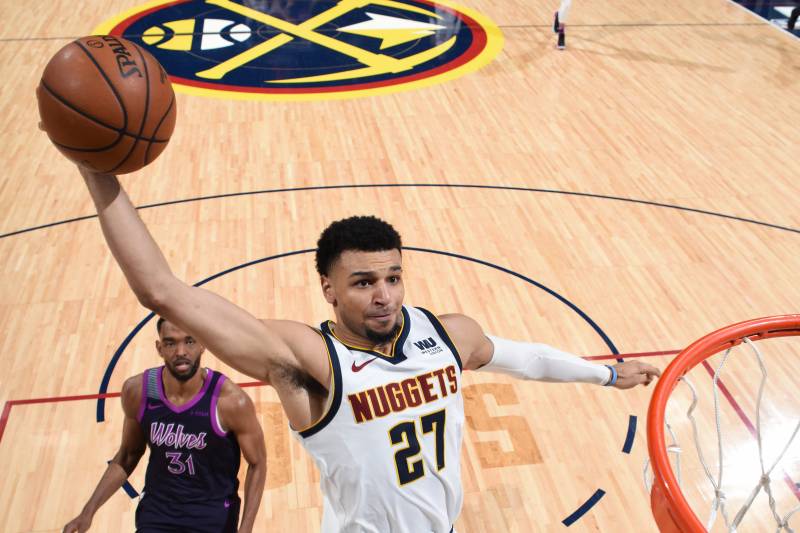 Murray's commitment to Canadian Basketball is not only significant for the lacklustre team, but may be impactful to the country as a whole. While ice hockey is the undisputed cornerstone of Canadian sporting culture, basketball also carries a significant connection with our country: 1) Basketball was invented by a Canadian, 2) Canadians represent the second largest nationality currently in the NBA, and 3) the most recent National Basketball Association championship was won by a Canadian based team. Regardless of the sport, there is an undeniable link between Olympic success and national pride.
This connection between nationalism and global sport performance has been examined by sociologists Rowe, McKay, and Miller (1998). The authors highlight the national symbols found in Olympic Games which foster a country's construction of identity through sport. These prevalent symbols include, national uniforms, flags, and even the presence of a global standings tables shown on TV. Through a sociological lens, their (1998) publication, Mediasport illustrates how sporting success on the world stage can lead to a "symbolic binding" (pp. 120) of people.
While Murray's basketball team may not seem as Canadian as Crosby's 2010 Golden Goal, My views are supported by Rowe and colleagues' (1998) publication. Canada's representation on-court in Tokyo this summer may still captivate and unify a national identity through sport.
Alex Bohan
Feature Image: Jamal Murray leads team Canada to Silver Medal at 2015 Pan-Am Games (Source: Slam Online)