Bill Peters, who was the Calgary Flames coach this season, resigned due to allegations from former player Akim Aliu on social media. Aliu and Peters were both on the Rockford IceHogs, Chicago's AHL affiliate team, in the 2008-09 and the 2009-10 seasons. Aliu alleged on Twitter that Peters had directed racial slurs towards him during their time together in the AHL.
"…Dropped the N bomb several times towards me in the dressing room in my rookie year because he didn't like my choice of music."

-Akim Aliu
Since the allegations, Peters had not run a practice, was not on the bench for their next game, and did not travel with the team. Peters released a statement apologizing to the Flames regarding the incident, but did not include Aliu's name within it.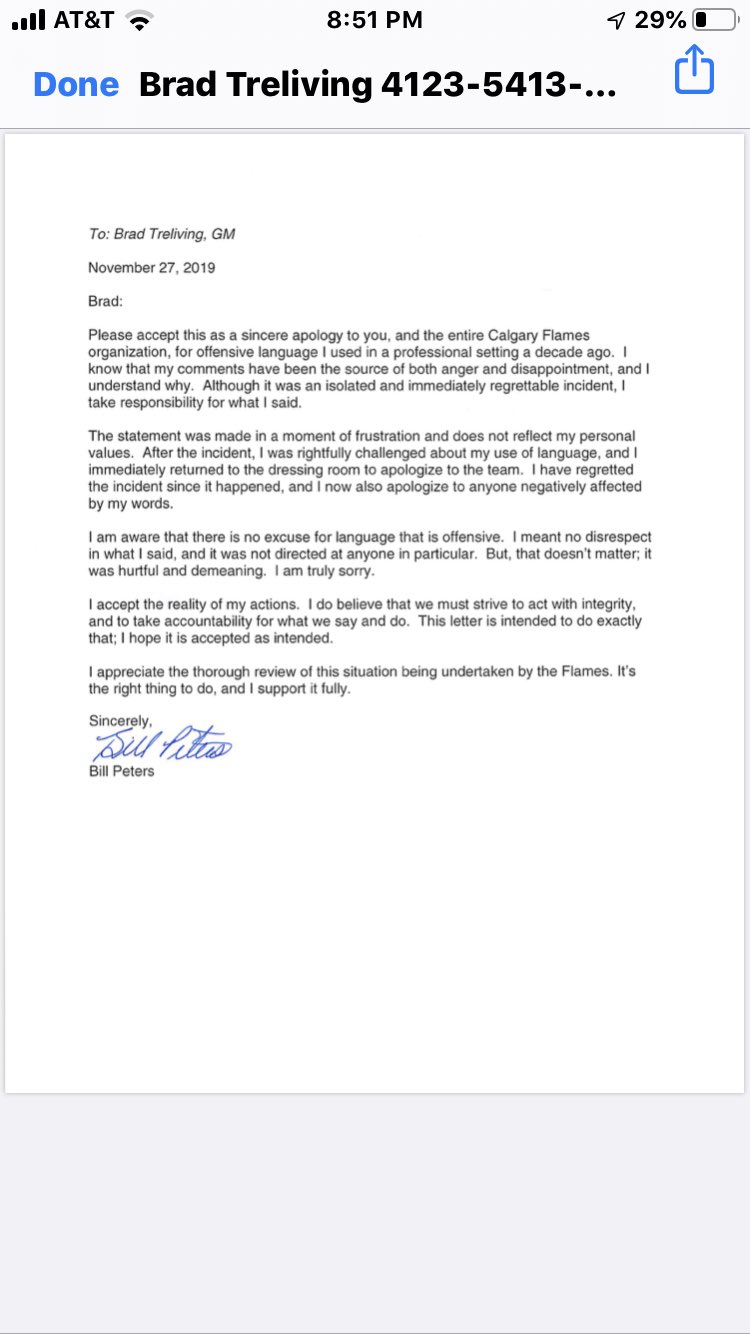 The next day Aliu made a statement responding to Peters:
"I have read the statement of Bill Peters, which I found to be misleading, insincere and concerning.

I have accepted an invasion from the NHL to meet and discuss this situation. Out of respect for that process I will not respond publicly to the statement or discuss the racism and discrimination that I have endured until after my meeting."

-Akim Aliu
Peters' choice of words came from frustration and anger, but that is no excuse to use unacceptable racial language, especially when it is directed at a player. Aliu is planned to have his meeting within the next week with the NHL to discuss racial and cultural problems they face. Time will tell if the issue will be resolved.
sophiawornell
Featured image: Bill Peters and Akim Aliu (source: Getty Images)