In recent weeks, there has been major changes in organizations of the NHL. From Don Cherry's termination from 'Hockey Night in Canada' for his controversial statements on immigrants, Mike Babcock's termination as the head coach of the Toronto Maple Leafs after which allegations come out about Babcock's controversial coaching strategies, and finally, on November 29, 2019, Bill Peters, the coach of Calgary Flames left his position. Peters resigned from his job as head coach of the Calgary Flames because of allegations racism by Peters' previous players, Akim Aliu, a Nigerian born professional hockey player.
On the 25th of November, Aliu tweeted his frustration that he had with the Calgary head coach. He stated that Peters used multiple racial and homophobic slurs towards him when he was his coach. The allegation referred to about 10 years ago, when Peters was the head coach of the Rockford IceHogs in the American Hockey League (AHL) which Aliu played for at the time.
Since the allegation, Bill Peters has resigned as the head coach of the Calgary flames and has made an official apology to the Calgary Flames. Also, an official investigation as been started by the National Hockey League (NHL) to look further into the allegations made by Akim Aliu. Aliu has found little sincerity in Peters apology tweeting that he finds the apology to be "Misleading, insincere, and concerning".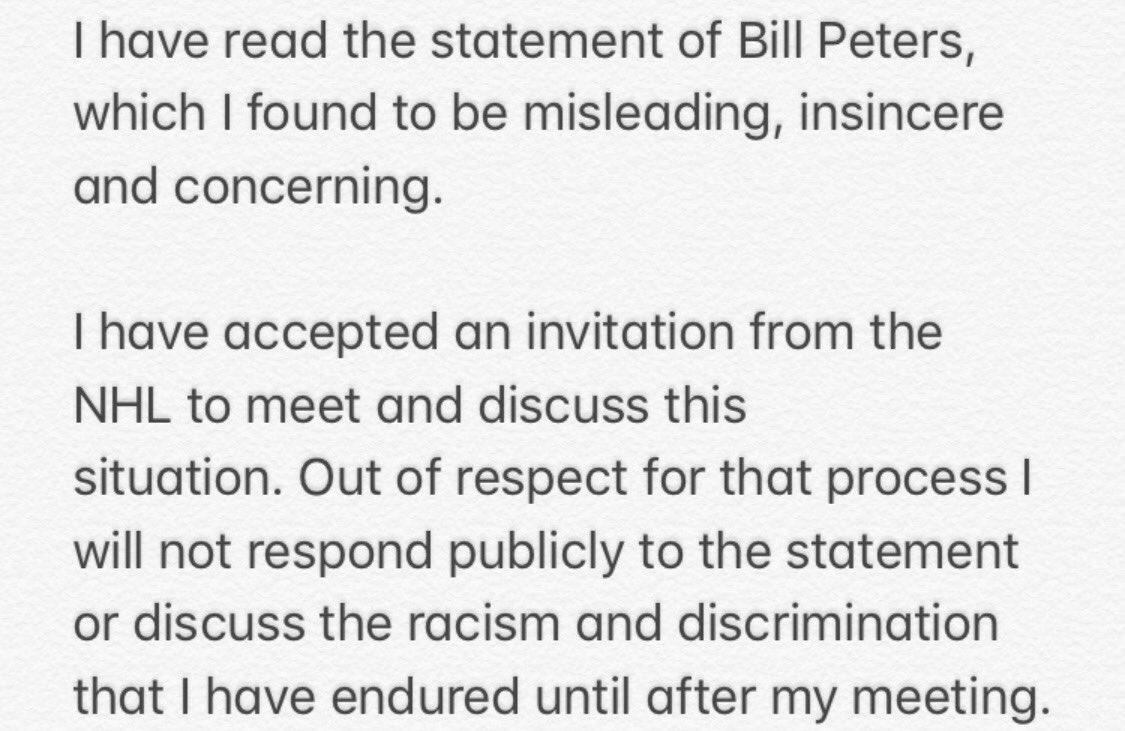 Although Aliu finds the apology to be lackluster, the resignation of Bill Peters is a major advancement for the NHL as it is cracking down on any type of discriminatory action regardless of how long ago the incident occurred. A new era in the NHL has begun where all must be accountable for their actions and consequences are expected for those who do not conform.
Professional hockey players P.K. Subban and Wayne Simmonds both hope for an improvement concerning racism in the hockey community as these allegations have come to light. Similar to Subban, Simmonds, and Aliu's experiences in professional careers, there have been studies that confirm that racism is unfortunately a common occurrence in sport and especially hockey at all levels of play.
Hopefully, there can be something positive taken from the negative situations that have come from the likes of Don Cherry and Bill Peters in recent weeks. People must begin to realize that there are consequences for your actions. Furthermore, there is no place in this world for discrimination of any kind.
tgrace
Featured Image: Bill Peters former head coach of National Hockey League team Calgary Flames. [Source: USAtoday.com]