Preparing to referee the FIFA World Cup takes a high level of dedication, and years of practice. Marie-Soleil Beaudoin has begun her long journey of preparation for the FIFA Women's World Cup to take place in Australia and New Zealand in 2023 (she previously refereed at the France World Cup in 2019). Beaudoin speaks to the high honour she feels as she is the first Nova Scotia woman to become a referee for such a high level of the game. The challenge inspires Beaudoin, as she strives to set positive examples for the Nova Scotia community and promote the importance of support in the sport of soccer.
The job itself does not come easy, as it entails training seven days a week, which is equivalent to the athletes themselves. As Beaudoin looks to educate kids on the real meaning of the job, many referees identify the devotion to the sport as a reasoning to work hard, rather than the power that comes with it. Beaudoin's confidence shines through in her role as a female referee, which she believes teaches strong life lessons that go beyond the game of soccer.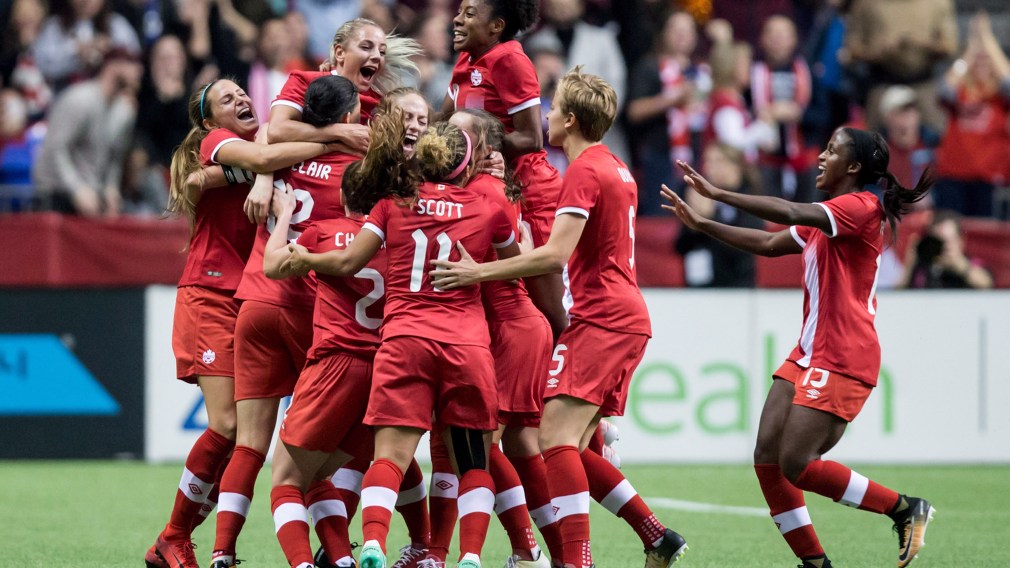 The misconception that women are not qualified to be referees comes with a disregard for equality in what is considered to be a male-dominant job. Women are not viewed as equal to male referees, making an already high stress job more hostile and highlighting the discrimination against female referees. Beaudoin is breaking down barriers and setting the standard in Nova Scotia to show that women are capable of officiating at the highest level of competition.
MeaghanB
Featured image: Marie Soleil Beaudoin officiating a game (Source: Catherine Ivill – Getty Images)