In very recent news, a very tragic and upsetting incident involving a young superstar in the hockey world has passed away due to a very tragic death that caught not only the hockey world by surprise, but the entire world as well.
Defenceman Timur Faizutdinov, a 19-year-old Russian hockey player, died after being hit in the head by the puck during an MHL match against Loko in Yaroslavl on March 12.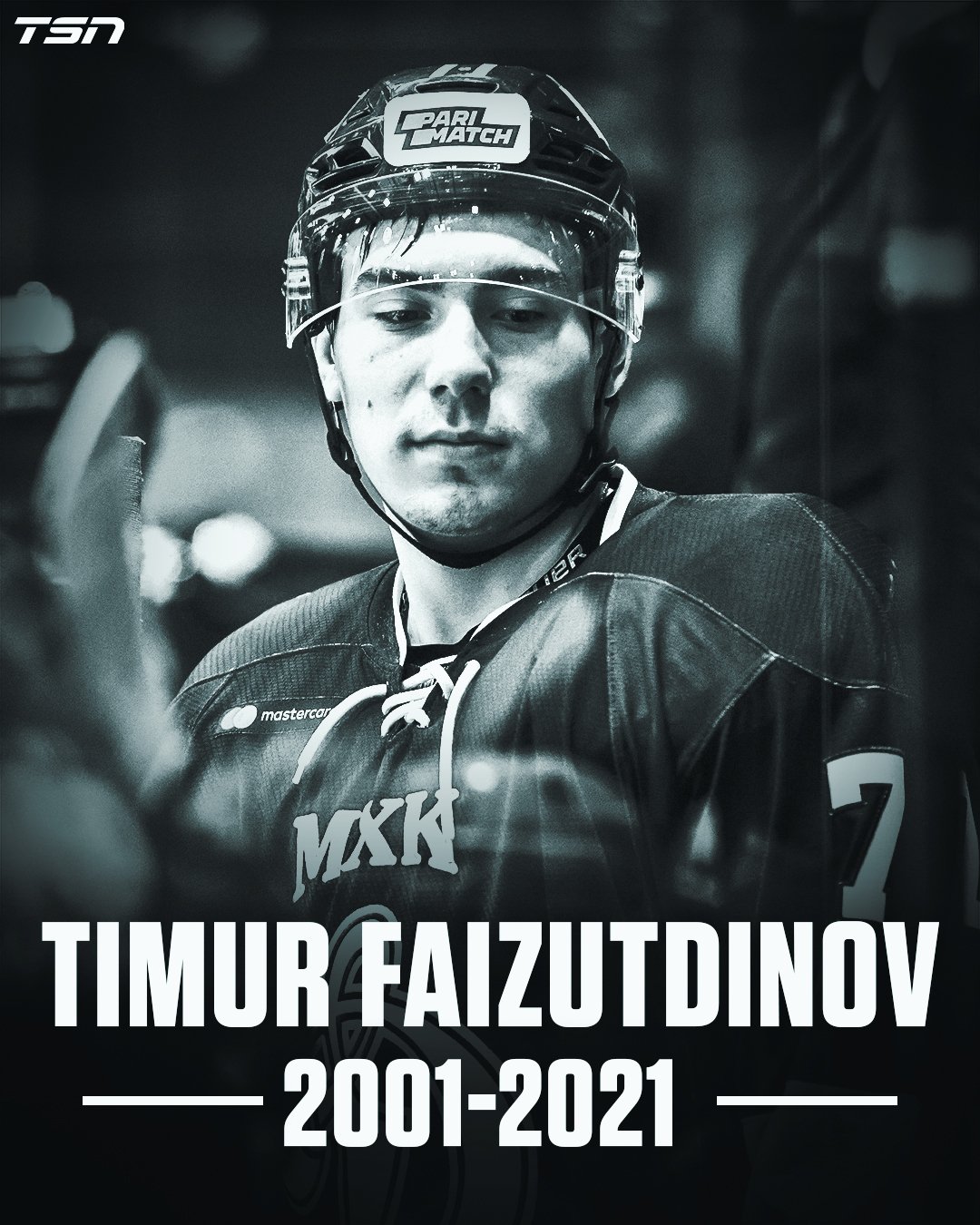 Timur was struck by a puck hit from the neutral zone during a playoff game against Loko Yaroslavl. Faizutdinov collapsed and was treated on the ice by the team doctor and paramedics before being taken to a hospital in the city of Yaroslavl. The Junior Hockey League stated that "doctor's fought for Timur's life over the course of three days". Dynamo said upcoming games in competitions, including the Kontinental Hockey League, will begin with a minute's silence for Faizutdinov. 
What meanings are behind this incident?
This tragic incident can somewhat be connected to the Humboldt Broncos tragedy with the only difference being Timur is a single player and not a whole hockey team. They were all very young (teenagers) and talented young athletes who passed away in tragic and very unexpected situations. Very rarely will you ever see a hockey player pass away from blocking a hockey shot. The biggest aspect these two incidents have in common is the tremendous amount of sympathy given by the entire world as many people mourn over this death as if Timur was a family relative of their own. Condolences and prayers for his family and friends.  
Kyle Bryden
19-year-old Russian Hockey player Timur Faizutdinov during warm-up from a hockey game in December 2019 (Photo by Su-Niti News)