At 31 years of age, Kara Lawson has a large list of accomplishments in the world of sport. An Olympic champion and an all-star title in the Women's National Basketball Association (WNBA) are are on the list, but a most recent accomplishment is her title as an assistant coach for the Boston Celtics in the NBA.
In a men's sport league, Lawson belongs to a record breaking number of 11 women who are contributing to the NBA as assistant coaches. To add to this are five female referees that were hired this season.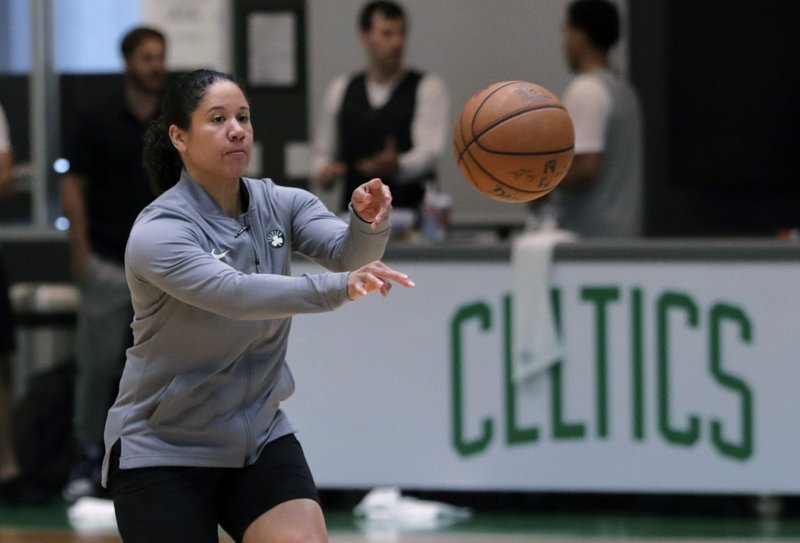 Gender and race hiring numbers are being tracked in organizations such as the MLB, NHL and NFL along with the NBA. Richard Lapchick, who is part of the tracking process, has stated that the NBA is playing a leading role in hiring women within all of the organizations involved. He predicts that it will be no time before a woman is cast in the role of head coach in one of the male sport leagues, in which has never happened before.
The topic of gender inequalities of sports has been reviewed intensely and it is not a rare topic in common conversation. Historically, sport has been brought up as a man's game in which men dominate in order to prove their strength and recognize their masculinity. Women have been discriminated against in that sports do not show their caregiving abilities in which society looks for in the female gender. A study by Walker and Bopp, has provided supportive evidence to show women' under-representation, specifically in hiring in the sport workplace. The article describes the fact that a woman's opportunity and role in working in the sport industry is nearly nonexistent.
In the recent news that Lawson is has been hired as a high level worker in the sport field provides an excellent example of this norm of men representing sport being challenged and generating a pathway for a future of gender equality throughout the sport world.
jordanlaing
FEATURED IMAGE: KARA LAWSON in her previous analyst role for the NBA's Washington Wizards games on NBC Sports Washington (SOURCE: Harry Scull Jr./Buffalo News)